Fill in the details below and make a free booking request, we will contact you to finalize the details or call us at:+46 21-14 42 42
Are you traveling with your company, school, or association? Let an experienced operator assist you from the start!
We have been offering our customers smooth journeys since 1946. At Axelssons Turisttrafik, you can rent a coach with a driver according to your own wishes, we tailor your trip from a simple journey to a multi-day trip.
Our customer service is always available, and we will respond with a proposal before 5:00 PM the same day – we call that smooth.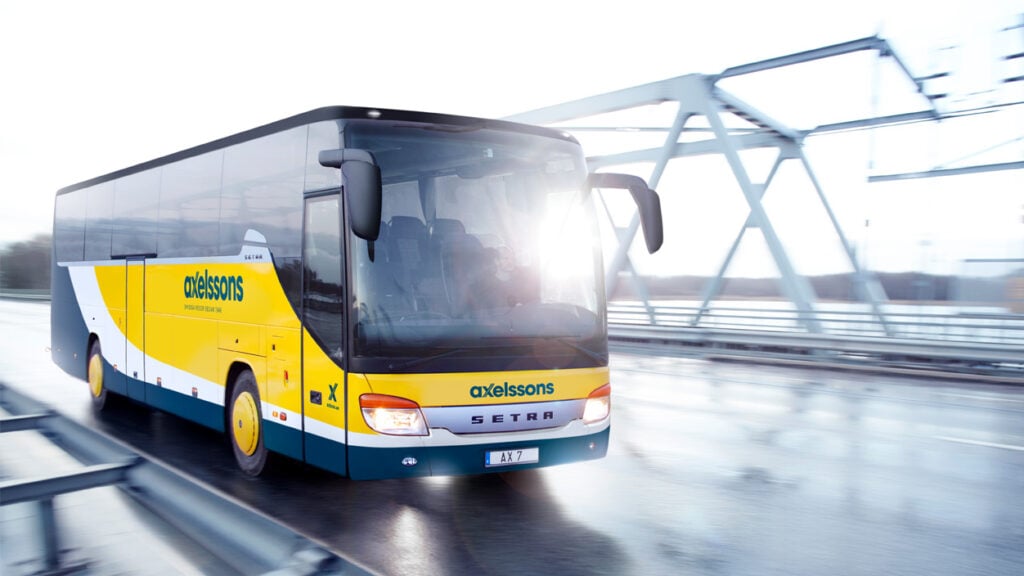 We assist you with all types of coach journeys
Traveling with a coach company that cares about sports makes a difference. Let us help your sports team achieve more than just athletic success!
Make the most of your time, start the conference on the coach! With a conference coach, you can initiate group work and discussions during the journey!​
Let us help you plan your trip! Traveling in a group is incredibly fun. Even the journey to and from Arlanda can be a significant part of the experience.
Trained and experienced school drivers safely and smoothly transport your children to wherever you wish. Whether it's a class trip, an outdoor day, or the mountains, contact us, and we'll take you there.
Do you want to know more or have any questions?
We are happy to answer your questions. Call us, and we can assist you with your specific inquiry!